LED WORK LAMPS
Lamps for work in difficult conditions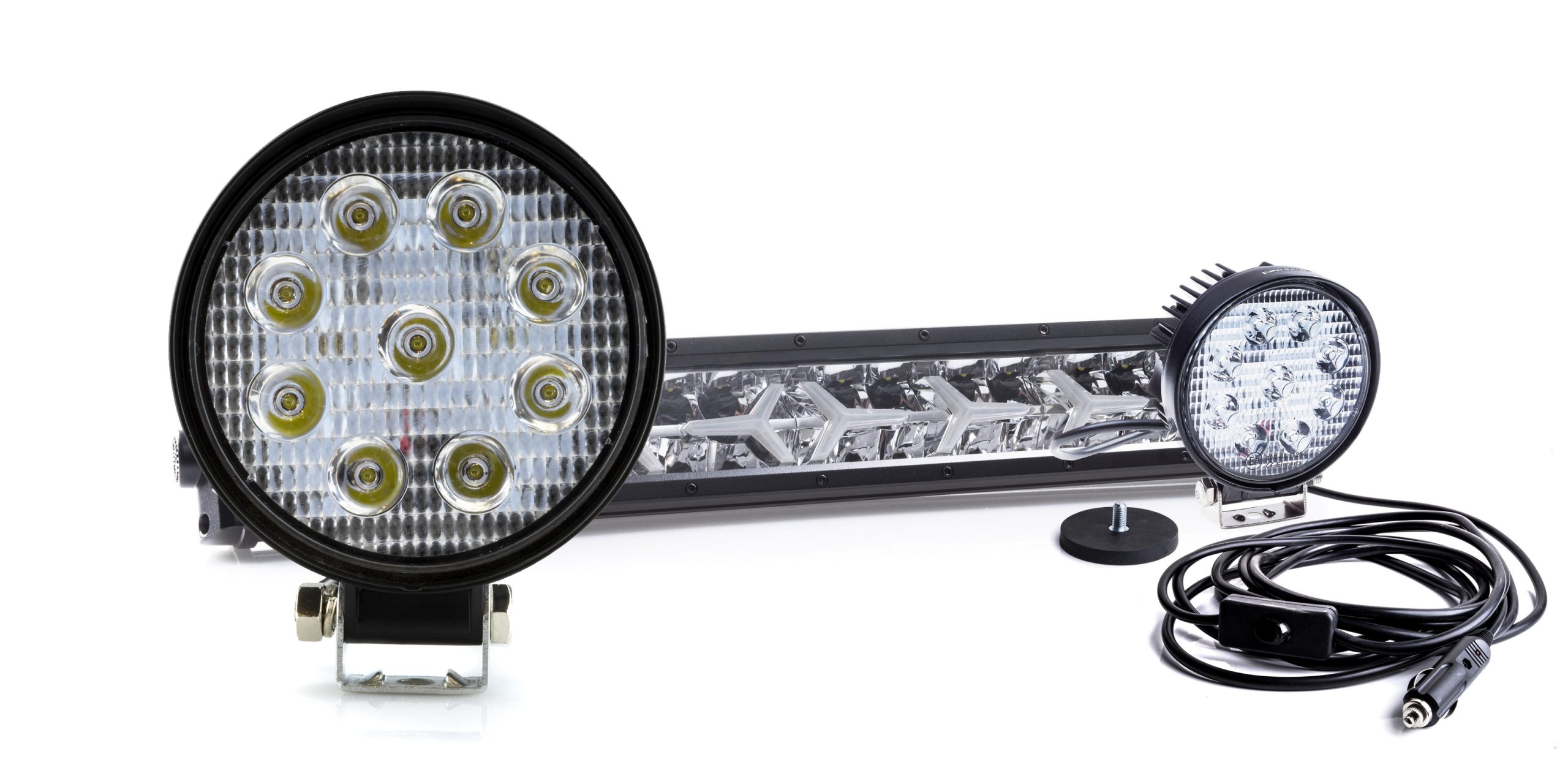 LED work lamps have become a permanent feature of the assortment of almost every automotive wholesaler and store. In addition, all kinds of points of sale of agricultural and horticultural products have them in their permanent offer.
One of the reasons is the wide use of such lamps and, of course, low power consumption with high luminous efficacy.
Below are some examples of how the above products can be used in various vehicles:
VAN type trucks and vans: as additional reverse lights, allowing you to see more when performing a reversing manoeuvre, or as an additional long / road light (when driving at night in less urbanized or light traffic areas).
Off-road vehicles and ATVs: work lamps mounted in various places on the vehicle when driving off road / off public roads (eg on the hood, on the roof, on the front grill or on the piping, but also at the rear of the vehicle).
Passenger cars: much less often, but it also happens that additional LED lamps are installed in such cars (at the front on a special holder above the registration plate or at the back of the car).
Tractors and other agricultural machinery: today you can find various types of LED work lamps in almost every agricultural machine and vehicle (tractors, loaders, trailers, harvesters, sprayers, etc.). They help to illuminate the space around these vehicles (especially since agricultural work is also often done after dark). Apart from the light itself, an additional advantage of such lamps is a much lower engine load, i.e. fuel consumption. In this case, during many hours of driving, such savings are very important.
Construction machines: also make extensive use of additional LED lighting during work (especially excavators or telescopic loaders and forklifts in warehouse halls).
Car workshop or simply car accessories: LED work lamp with a long cable, switch and a cigarette lighter plug.
Of course, the use of such LED work lamps can be much wider and we present only some examples above. An important thing about the above products is that most of them on the market are intended for use on non-public roads. However, there are also those (also in the EINPARTS offer) that are approved for high beam / high beam, daylight or reversing light.