DIY REPAIR KITS
Repair kits for windows, headlights, aluminum rims, invisible wiper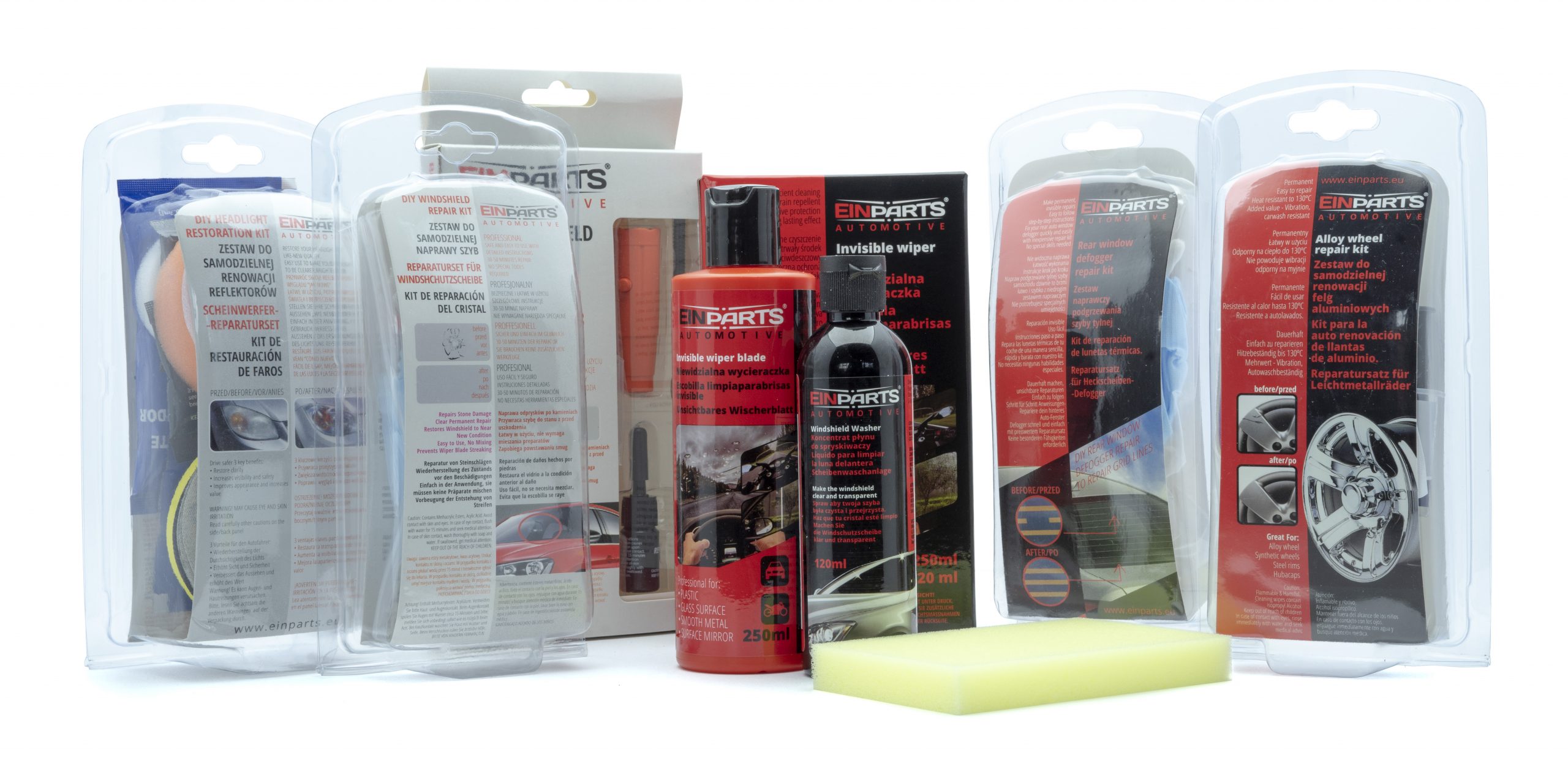 EinParts Automotive does not stop in place. It meets the expectations and needs of its customers. For all lovers and connoisseurs of their cars, we offer stand-alone EinParts Automotive repair kits.
The offer includes:
– The kit for self-repair of windshields which allows you to remove chips, deep scratches and cracks.
The kits have been created for professionals and amateurs, but also for renovation enthusiasts to achieve satisfactory and visible effects of giving new life to classic and unique cars. All this can be achieved in the comfort of your home garage.
– Headlamp restoration kit: which makes it possible to restore clarity of headlamp lenses that have become yellowed, blurry or dull. It is a much cheaper alternative than replacing the headlamp or repairing it at the car service, after which the effects will be the same or very similar.