CAR FRESHENER
Wide selection of scents and shaped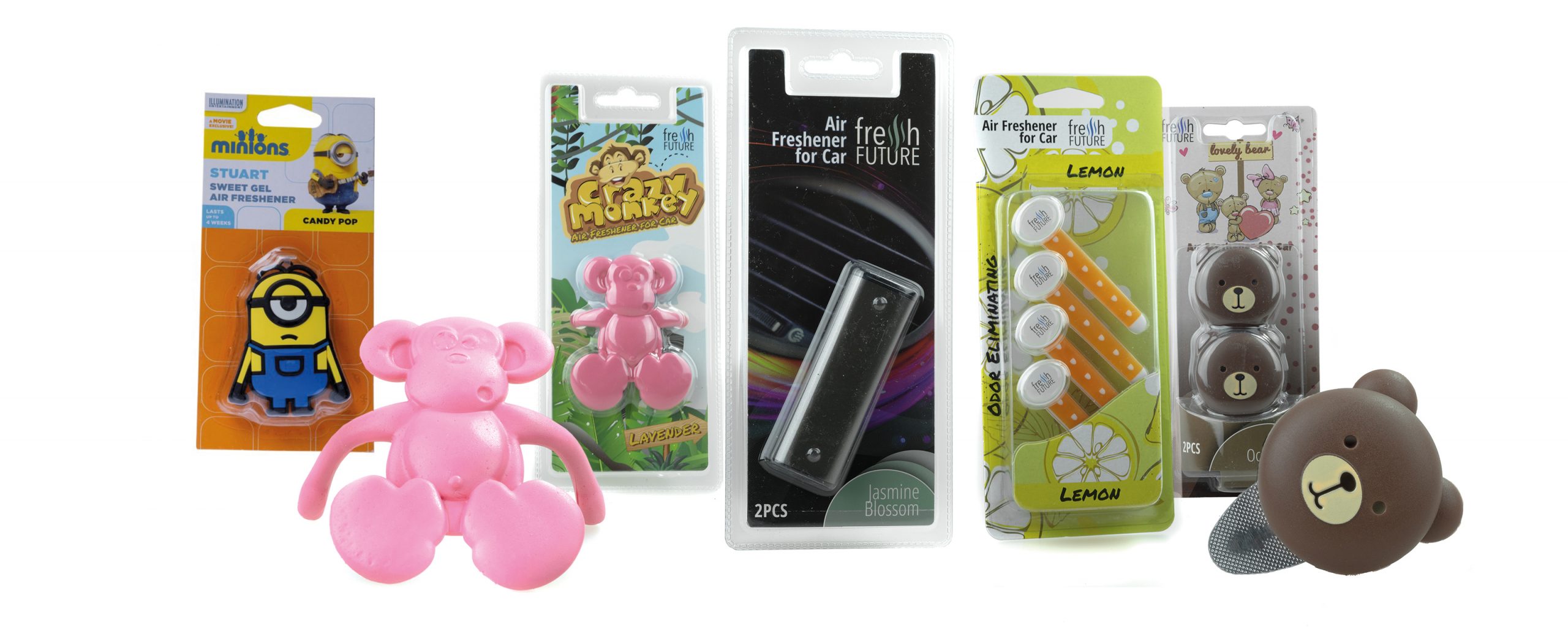 The aesthetics and attention to the smallest details in the appearance of the car undoubtedly pleases the eye! What about other senses? The olfactory sensation is also important to complete the coherence and emphasize the character of the car and its owner.
Car fragrances are gaining momentum like racing cars, and with their wide selection of shapes and scents they can amaze many.
The EinParts offer includes car fragrances usually attached to the rear-view mirror. They are made of cellulose soaked with fragrances.
We offer fragrances in various geometric and fragrance compositions.
A fragrance that refreshes the interior of the car can also be the car's mascot.
An interesting and innovative method of attaching scents in the air vents is an ideal solution for long-lasting freshness in the car. They will charm every traveller with their shape. More than one adult will fall in love with the scent of the Crazy Monkey or Lovely Bear series.
On the other hand, the fragrances from the Minions (Despicable Me) franchise will steal the heart of every LITTLE traveller.